The Litmus 2021 State of Email Report is a comprehensive look at the data, trends, and innovations that have been shaping the email industry in 2021—and how they affect your email program.
The rate at which email volume grows has nearly tripled since the pandemic began. Yet, email engagement remains high—if not higher than before—resulting in a projected $8.49 billion in email marketing revenue worldwide by the end of 2021.
Projected $8.49 billion in email marketing revenue worldwide by the end of 2021
The 5 monumental shifts about email for today and beyond
Email marketing is increasingly critical to business success
Personalization and automation are must-haves
Privacy measures are forcing strategies to change.
Brands are looking to agile marketing to meet demand
Marketing must embrace the state of the world
Shift #1:Email marketing is increasingly critical to business success
More than 90% of survey respondents say email marketing is at least somewhat critical to the overall success of their company. 41% say it's very critical—up nearly 30% since before the pandemic in 2019.
This past Black Friday and Cyber Monday alone, foot traffic decreased 52.1% compared to 2019 while online-only shoppers increased by 44%.
Email tops the list of most effective channels for marketing, and 79% of marketers put it in their top 3.

37% of brands are increasing their email budget in 2022, and only 1.3% are making cuts. This was nearly the opposite at the start of the pandemic.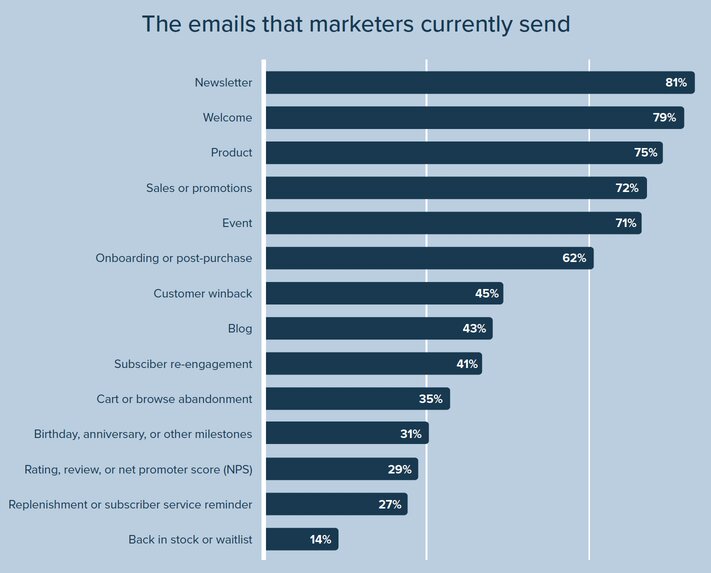 Shift #2: Personalization and automation are must-haves
At the heart of email marketing's boom is personalization. More emails mean more competition in the inbox, making it harder for marketers to catch their audience's attention. One way to stand out? Personalization.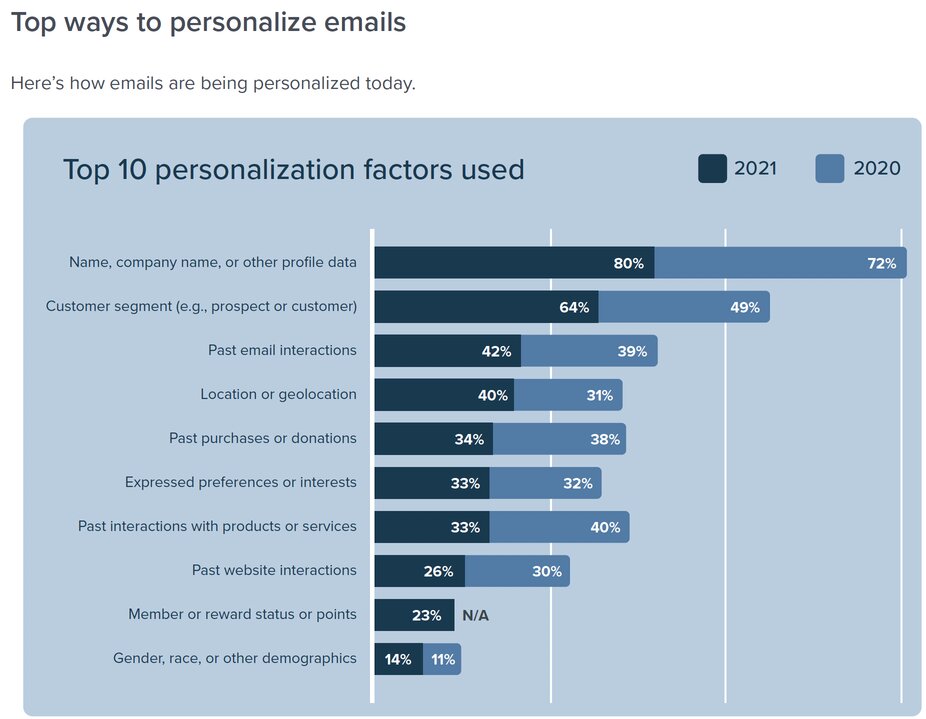 55% of marketers are making boosting personalization a priority for their email program—and all of marketing everywhere.

9 in 10 marketers believe personalization is imperative to overall business strategy.
80% of customers are more likely to make a purchase from a brand that provides personalized experiences.
83% of customers are willing to share their data to create a more personalized experience.
76% of buyers expect more personalized attention from marketers to develop an intimate relationship with your brand.
80% of marketers personalize emails with profile data, and 64% personalize by customer segment.
More than 65% of marketers are creating at least 2 versions of an email on average. Nearly 16% are creating 4 or more.
Scale Personalization with automation
In an effort to personalize and scale, automation and artificial intelligence (AI) is going to become evermore critical to an efficient and effective email program. About 59% of marketers have made expanding automation a priority for their email program. 
33% of marketers use AI in marketing in general, and 39% plan to in the future.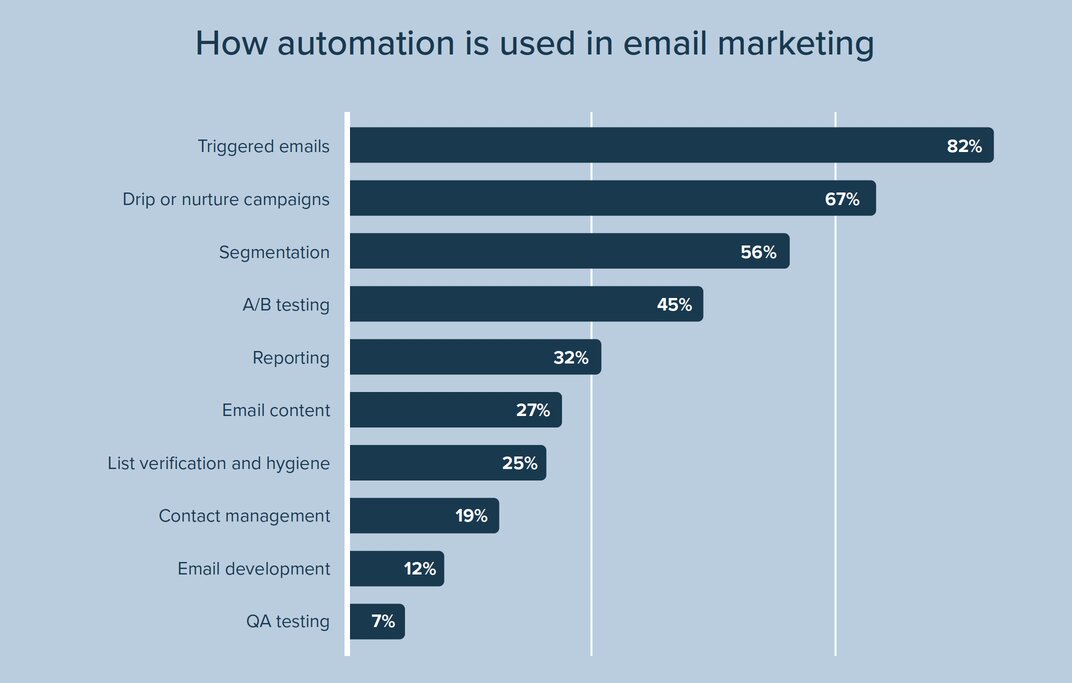 Shift #3:  Privacy measures are forcing strategies to change.
privacy has been a hot topic recently with the impending loss of third-party cookies and now Apple's Mail Privacy Protection (MPP), which prevents marketers from seeing accurate data around email opens, devices, and geolocation from their Apple Mail audience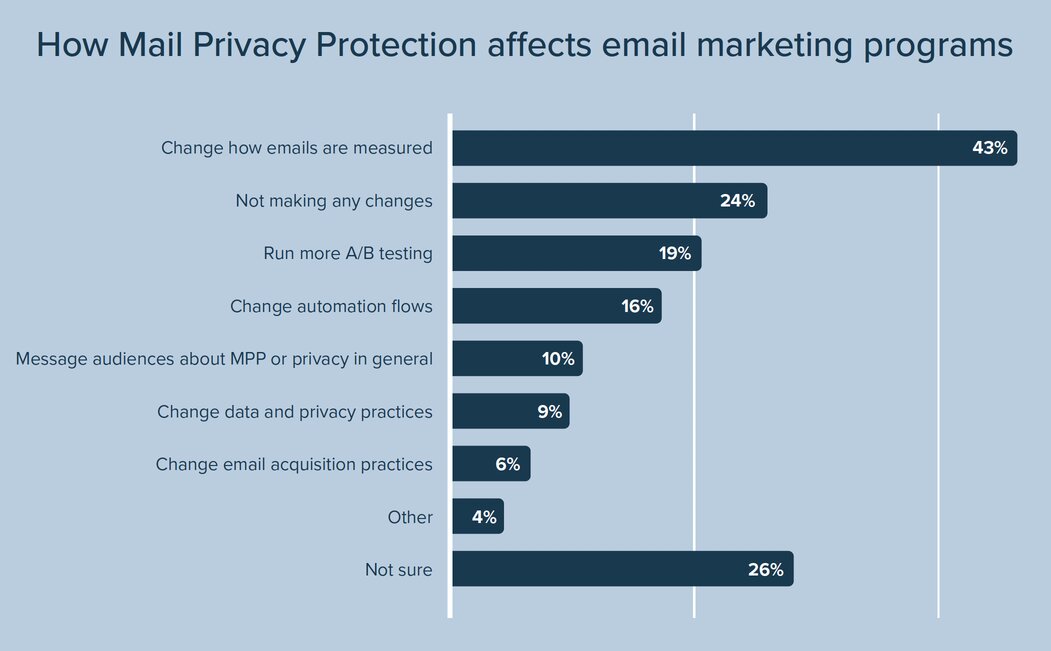 43% of marketers are changing how they measure email performance because of Apple's Mail Privacy Protection
Establish trust with email authentication
Another way to gain your audience's trust is through email authentication. Basically, ways to prove you are who you say you are to help people and inbox providers recognize you and prevent email fraud and spoofing. About half of marketers use some form of email authentication today.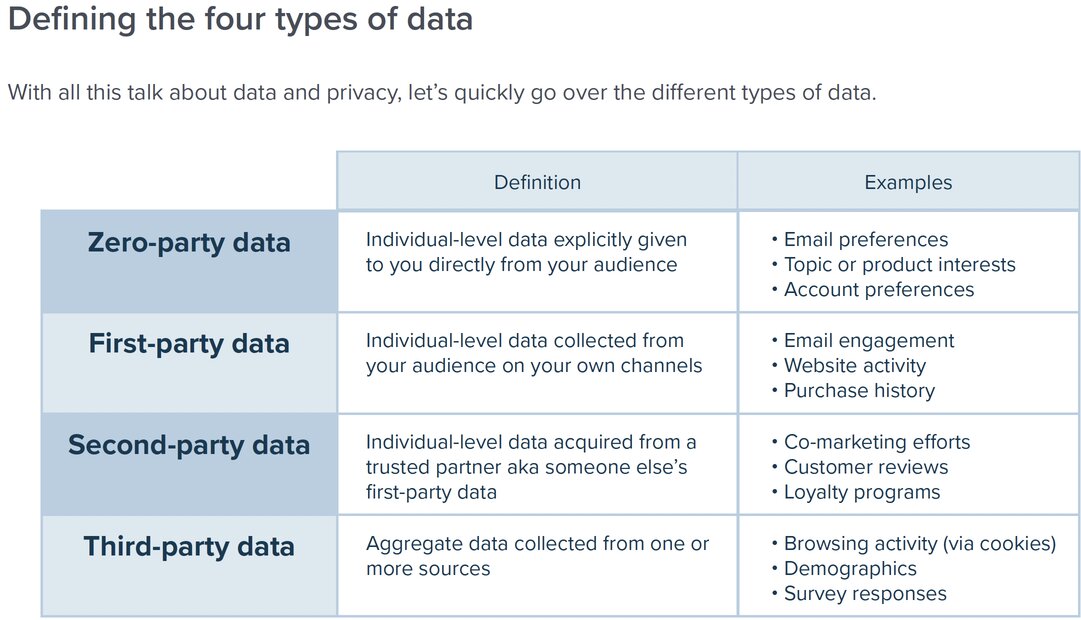 Shift #4: Brands are looking to agile marketing to meet their growing email demand
As a result of COVID-19, 84%  of Brands have had to change their email marketing strategy at least a little bit—whether for better or worse. 11% have so far made it through unchanged.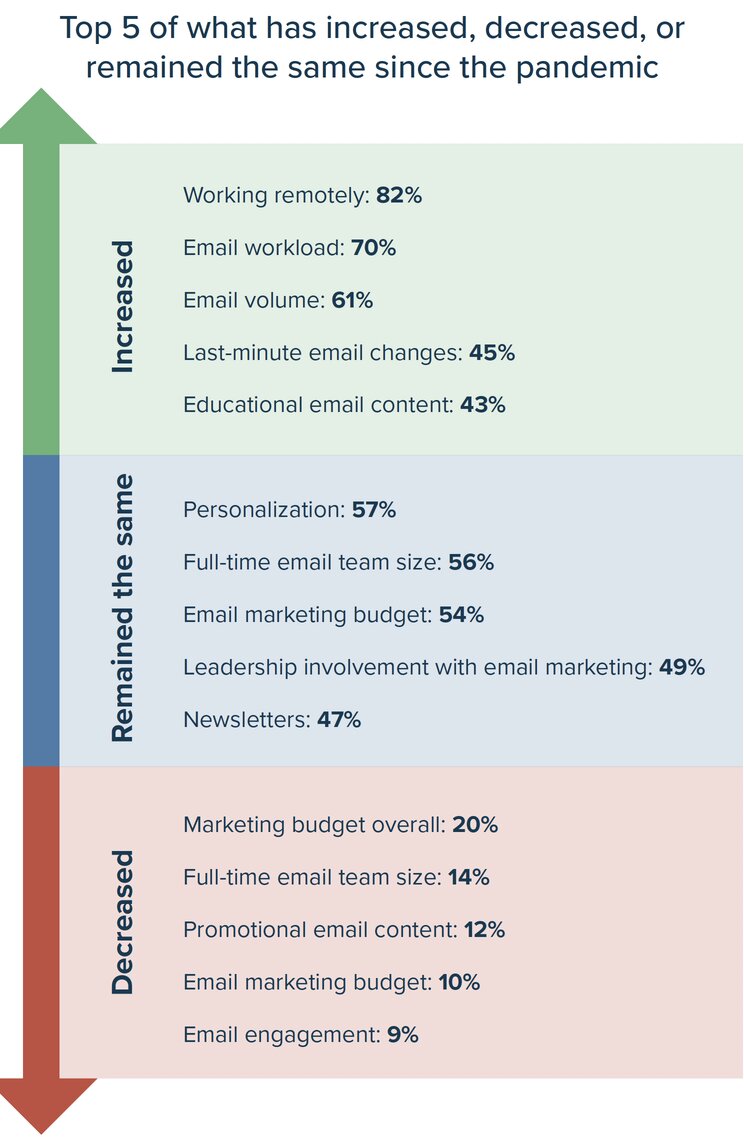 Email workload is going way up – Before the pandemic vs. now:
70% of brands have increased email marketing workload but budgets haven't changed (yet).
The number of marketers spending 2 weeks or more on a single email has gone up by more than 28% since 2017.
Shift #5: Marketing must embrace the state of the world – brand purpose matters
62% of marketers at least sometimes change the tone of an email in reaction to what's happening around the world.
42% haven't sent an email about their company's stance on DE&I—nor do they plan to. That's more than the marketers who already have or will (34%).
83% of millennials say it's important that companies they buy from also align with their values, and 73% of 35-54 year olds and 60% of 55+ year olds agree.
To keep your email marketing program sharp, here are the top takeaways for moving forward:
Increase your email marketing investment to prevent burnout and drive more powerful results alongside other marketing channels.
Make a great first impression by optimizing your newsletters, welcome series, and onboarding flows.
Create an accurate ROI calculation using accurate email marketing costs. Tie those to conversion tracking using sales and revenue driven by email.
Pursue more zero-party and first-party data such as email preferences and behavioral activity to aid in personalizing emails beyond first name and measuring email performance—even as privacy measures continue to gain ground.
Don't be afraid to A/B test big changes like images vs. no images. You're likely to see more impactful results than minor differences like a single word change.
Scale your email efforts with automation, AI, and agile marketing to get more done, faster. For example, switch to modular email design to quickly produce flexible, on-brand, and error-free emails.
Humanize your brand by empathizing with your audience and what's affecting their lives, aligning your company values with theirs, and creating more inclusive experiences.
Need help with developing a digital strategy for your business? Get in touch.