Every other computing platform is built around apps. For the first time, we can build technology centered around people. – Mark Zuckerberg
Meta Connect is Meta Platforms (Formerly Facebook) annual conference for developers, creators, tech enthusiasts, and others who want to hear about the latest efforts by the company to build the future of connection within virtual and augmented reality.
Meta Connect is a one-day virtual event that explores the building of the metaverse and the future of augmented and virtual reality. 
Meta Connect 2022 was held as an online event on October 11, 2022, at 10 AM PT.
Major announcements at the Meta Connect 2022
Introducing Meta Quest Pro
Meta released their latest VR device previously codenamed Project Cambria. The high-end headset (Meta Quest Pro) is the first in a new line of advanced headsets built to expand the possibilities of virtual and mixed reality.  It includes features such as:
Pancake Lenses that fold light over several times, reducing the size of the headset while showing sharper visuals.

A new, curved battery on the back

that helps

make the Quest Pro a more balanced and ergonomic headset overall.

Camera (Meta's

first full-color mixed reality device):

Outward-facing cameras capture 4X as many pixels as Meta Quest 2.

Inward-facing sensors – The headset captures natural facial expressions and eye tracking. Raise an eyebrow, smile, or simply make eye contact with someone, and your avatar will do the same.
Improved Social Presence:

The feeling that you're right there together with someone no matter where in the world you are.
Meta Quest Pro will be available for purchase on October 25 for $1,499.99 USD, and that includes the headset, Meta Quest Touch Pro controllers, stylus tips, partial light blockers, and a charging dock.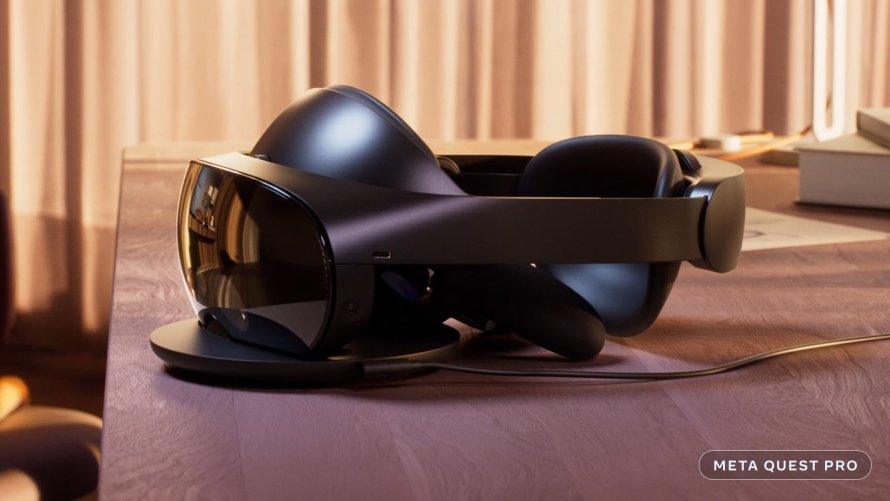 Meta Horizon Worlds on the web
Meta also announced the development of Meta Horizon Worlds on the web, a new social experience that allows users to for example pick up their phone or laptop and visit friends who are hanging out in VR and vice versa.

With Horizon Worlds on the web, you can access Horizon Worlds from a computer or any mobile device. For example, if you are watching a show, you can send the link to your friends and they can join without a headset no matter where they are.

Meta also announced a product they are working on with the YouTube VR team that allows users to hang out

with friends in Meta Horizon Home

 and soon will

watch YouTube videos together.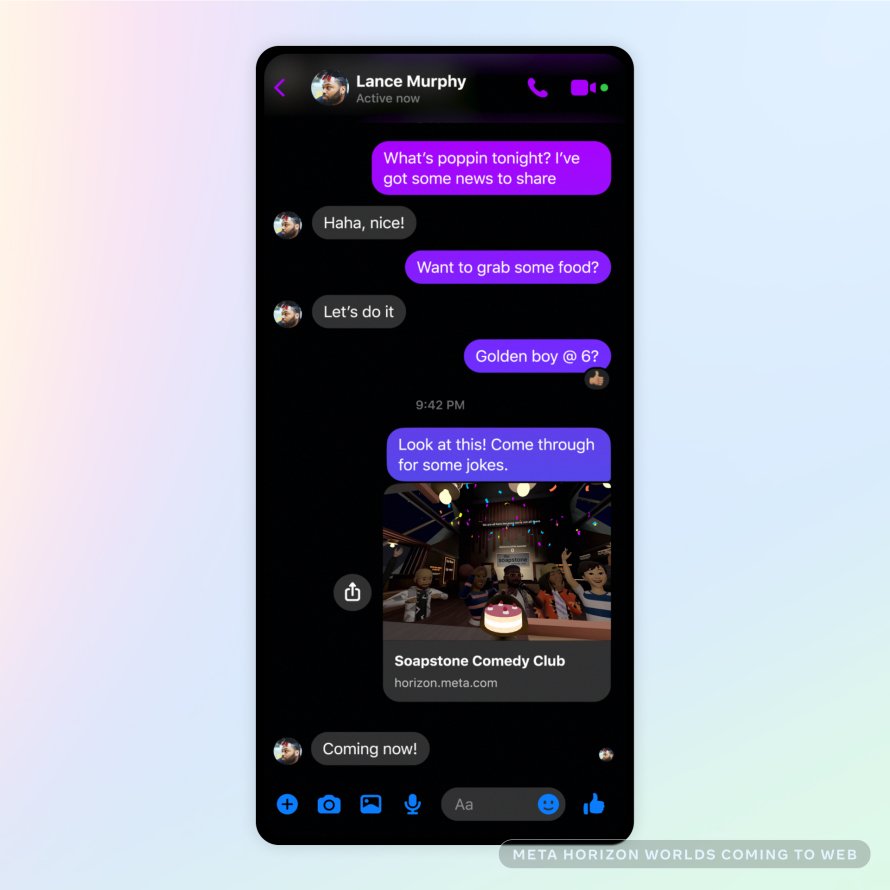 Horizon Worlds upcoming features
Meta is testing a way for users to take a video in Horizon Worlds and easily share it straight to Instagram as a Reel. This would be one of the early connection between Meta's apps and Horizon Worlds.
Connecting best creators on Instagram with  great builders in Horizon Worlds to see what they can build together.
YouTube VR team Collaboration
Meta also announced a product they are working on with the YouTube VR team that allows users to hangout with friends in Meta Horizon Home and soon will watch YouTube videos together.
Meta Avatars
Meta also previewed the next generation of Meta Avatars that will be more expressive and detailed. Full-body avatars in VR, starting in Meta Horizon Worlds.  Outside of VR, meta announced avatars for video chat, starting in Messenger and WhatsApp, which allow users to express themselves and react without turning their cameras on.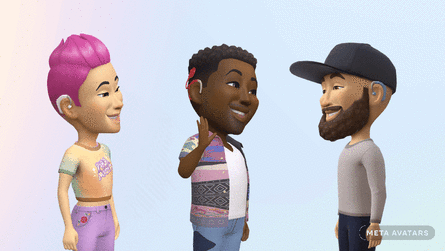 Partnership Announcements
Microsoft Chairman and CEO Satya Nadella joined Mark Zuckerberg at the Meta Connect online event to announce Microsoft productivity tools that would be available on Meta Quest Pro and Meta Quest 2 in 2023. The apps include Microsoft Windows 365 and Microsoft Teams and the ability to join a Teams meeting from inside Meta Horizon Workrooms.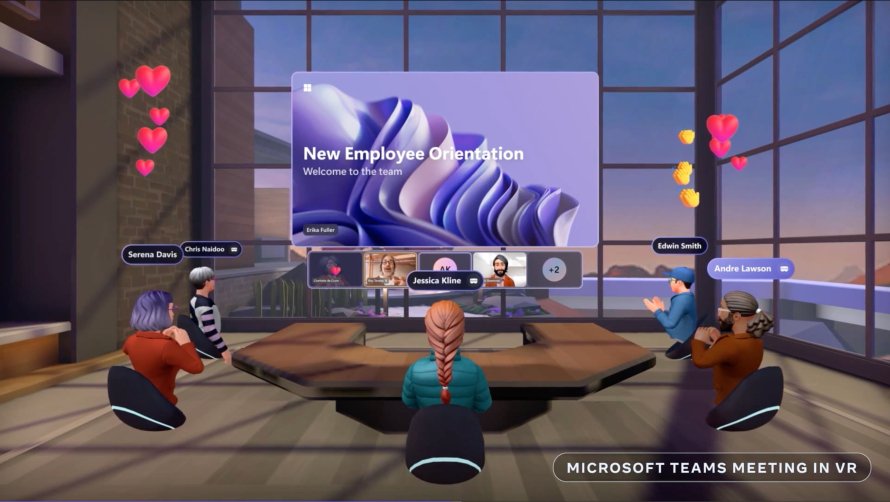 Vishal Shah, VP of Metaverse announced Meta's multi-year collaboration to bring NBCUniversal's iconic content to life through experiences in the metaverse. Starting next year, Meta and NBC Universal will co-create experiences around the office, Universal Monsters, DreamWorks, Blumhouse, Halloween Horror Nights, and so much more. Fans would be able to engage in these experiences in Horizon Worlds at Universal Studios theme parks and customize their avatars. Vishal also announced that the Peacock app is coming to Quest.
Reality Labs Research Updates
Meta also shared updates on the research work that is conducted at the Reality Labs toward the foundational technologies for future devices and the metaverse.
Meta's use of artificial intelligence and electromyography to create more intuitive, human-centered interfaces.

Project Aria

 and Meta's

partnership with Carnegie Mellon University to help people with visual impairments better navigate their surroundings indoors.

Two technologies to build and manipulate 3D objects in the metaverse: neural radiance fields and inverse rendering

Photorealistic Codec Avatars, including more robust facial expressions and Instant Codec Avatars that are faster and easier to make.
Quest Ecosystem Stats
1 in 3 apps in the quest store is making revenues in the millions

33 apps made $10M+ in gross revenue up from 22 in February

Apps making over $ 5 million have doubled since last year.

The most popular apps on Quest are social e.g VR Chat, YouTube VR
Need help with developing a digital strategy for your business? Get in touch.